Normally, high employee turnover is considered unfavorable for companies. If employees perform their tasks poorly, firms do not fulfill their goals. Is it better for organizations to make new hires or invest resources in the training of already hired workers?
If you want to know the answer to this question, reduce the turnover levels of your company and boost the satisfaction and motivation of your staff, we invite you to continue reading this article as we show you the best tips for HR managers to minimize employee turnover.
1. Control and evaluate your staff turnover levels
While it is true that it is important to invest in the training of new workers, what most affects an organization with high levels of staff turnover is, without a doubt, monetary cost.
It is much more expensive to lose employees and hire new professionals than it is to retain older and more experienced workers. For this reason, it is important to evaluate if your turnover levels are bringing benefits to your company, or if they are leading you to invest too many resources in hiring and training.
If your situation is the second, it is time to explore new personnel retention strategies, such as making changes to your workforce management processes or designing programs to recognize and motivate workers. To grab the best talents, you can try using Nuwber. Through this website, you can find contact numbers, email addresses, home addresses, social links, and family details of millions of genuine and verified US citizens. 
Also Read: Blue-Collared Vs White-Collared Jobs: Discussing The Pros And Cons
2. Be flexible with your employees
Typically, when we think of flexibility at work, we always associate it with working from home. Labor flexibility can involve other strategies, such as allowing employees to choose and/or change their shifts, setting a certain number of days for working from home, and letting them work while traveling, among others.
This is a practice that allows people to feel capable of producing better results when given a significant degree of autonomy to work during the time and in the environment in which they are most comfortable. In this way, your hired staff can stay more productive and motivated.
This type of strategy becomes even more important if what you need is to control staff turnover among millennials, a workforce that tends to highly value flexibility, be it because of their study and work routine, or because of their relationship with the work environment.
3. Involve your team
Think about your team. Do all your workers show motivation at work? Does your staff feel important to the organization? When employees play an important role in the growth of the company, you can expect better results from them, as well as greater creativity and commitment.
As a consequence, you will be able to see a high rate of employee retention, better behaviors, greater participation of the team in activities outside of working hours, and, of course, fewer complaints about the workload.
4. Meet the expectations of your workers
One of the reasons why companies experience high employee turnover is because, on many occasions, workers are set to do tasks that do not correspond to the initial description of the job they got hired to do. 
Employees expect to work according to what is required of them. When caught up in responsibilities outside of their initial roles, they can quickly become overwhelmed and lose interest. As a consequence, behavior problems and resignations begin.
Any change in the responsibilities of employees must be agreed upon in advance. Workers should feel motivated to do their tasks properly. 
5. Promote a balance between personal life and work
Is your management promoting a balance between work and daily life for staff? This balance is essential for any professional. Any sign of exhaustion should be detected in time, and as an HR manager, you are responsible for ensuring that your company's employees have time both for work and personal needs.
Notice if any members of your team get irritated very often, find themselves frequently with less energy, or complain about headaches and body discomfort. If you come across these problems, you need to figure out what to do.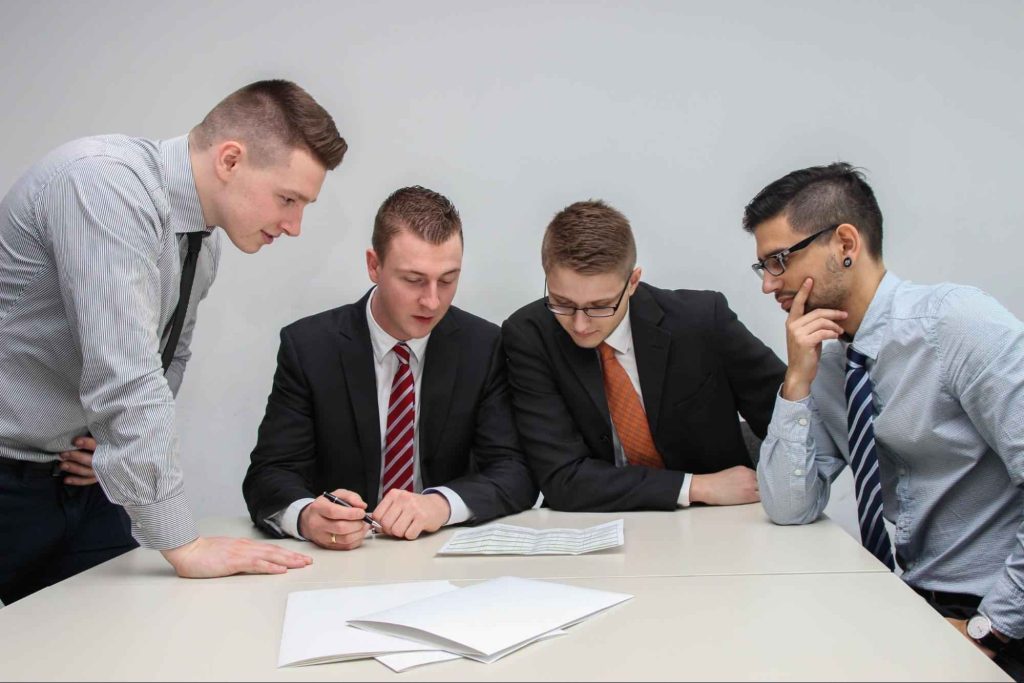 6. Organize company outings
Company-organized outings are a great investment, as they allow your team members to relax, smooth things over with the rest of the workers, and have fun while improving relationships with other company professionals.
It's beneficial to have breaks, especially if workers are in a highly challenging corporate environment and have high-pressure levels from daily tasks. 
Overcoming relational barriers and fostering friendships among employees is one of the best practices to reduce staff turnover. There are studies that affirm that friendships established in the workplace can reduce people's stress levels and lead them to remain committed to their company.
7. Offer health benefits to workers
Not all companies offer significant health benefits to their workers, which could explain why employees desert in search of better job opportunities. Health is a basic need, and anyone will have it as one of their priorities.
If you consider that your organization is in full growth and cannot afford such benefits, at least you can organize discussions on relevant topics, and weekly events of gymnastics or charity run so that everyone can participate, relax and exercise.
In addition, you can try establishing agreements with health plans to offer packages at more affordable prices, and design incentive programs for physical activity, among other actions.
Also Read: Qualities of Outstanding Product Managers
8. Provide growth opportunities
People seek personal and professional growth, and every employee feels more interested in jobs that offer more opportunities for their development. To evolve this aspect, you can both provide training programs, as well as offer consistent plans for positions and salaries with opportunities for growth.
Taking the well-being of staff seriously is fundamental to achieving success in organizations. Employees are the first ambassadors of your brand, and keeping them happy will bring excellent benefits to your organization.
Summing up, it's definitely more beneficial for companies to train and adapt their workers instead of constantly looking for new ones. Making people stay is not easy, but if they decide to stay, you can be sure that you are doing everything right. 
We hope this article on best practices for HR managers to minimize staff turnover has been useful to you.