Top Games Inc is internationally known as the creator of some of the best-known games on the market. It is the fifth top-grossing U.S.-based gaming company in the world, and its flagship game, Evony: The King's Return, recently earned first-place status as the top-grossing strategy game in the United States and the sixth top-grossing strategy game on an international level.
However, the company isn't one to rest on its laurels. In fact, Top Games Inc recently teamed up with Legendary Pictures Productions to bring the best attributes of Kong: Skull Island into the world of Evony: The King's Return. In the near future, fans can expect to see prehistoric beasts and monsters from Skull Island in Evony; what's more, characters from the film will be incorporated into the game as new generals. Even so, it's the first-wave events that are making news now as gamers gain a once-in-a-lifetime opportunity to partake in jaw-dropping, hair-raising adventures and win unprecedented awards.
Also Read: The Best Games Like Skyrim That You Have To Play
Kong's Festival: Kong's Adventure Package includes five package tiers per day. Amenities fans can enjoy include many resources with Subordinate City clues and a chance to win the new Epic Historic General James Conrad, available from fifth-tier packages. Skull Island Defense Activity, yet another sure-to-please event, enables players to buy basic gems to upgrade their defenses against Skull Island's massive monster. Moreover, players boosting their defense levels also stand to win exciting gifts such as Castle Decoration: Kong's City.
The Battlepass activity enables players to complete challenge quests and buys basic games to gain rewards such as Beast Bones Decorations, Vessel March Effects, and even a limited number of Desperate Skull Island decorations. The Warlord Challenge: Jungle Nightmare event pits players against the terrifying Mother Longlegs, a twenty-foot spider that can hunt in absolute silence in the dense bamboo forests. Its toxin-coated limbs spear its victims, after which the spider drinks the victim's fluids and then hauls what's left of the carcass into its open stomach. Defeating her will be an epic challenge, but those who manage to do so will earn some awesome rewards that are sure to make it well worth their while.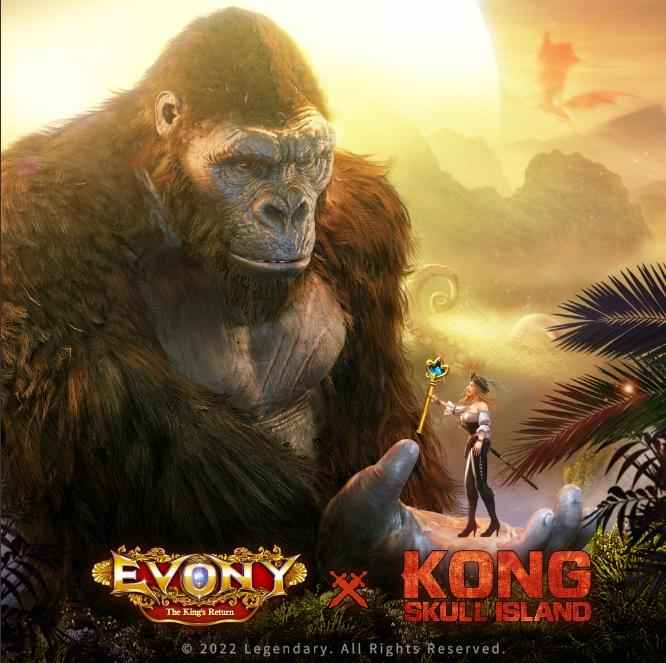 Also Read: 10 Clash of Clans(COC) Tips You Didn't Know About
At the same time, even those who don't manage to overcome the complex challenges in the first wave activities will still win. Players who log in at least once daily can claim daily login rewards and earn Skull Island Expedition tokens and Beast Bone Decorations. Top Games Inc. has long been known for championing inclusivity, unity, and cooperation, and its First Wave Events for the inclusion of the Kong: Skull Island world into Evony: The King's Return champions those core values while at the same time bringing in a new element by showcasing the co-existence of humans and legendary creatures. Like Kong: Skull Island, Evony isn't just about conquering to win; it's about building alliances and working in harmony with others to achieve long-term goals and build a kingdom one can be proud of. Kong: Skull Island adds another layer of adventure and fun to the package, and Top Games Inc's first-wave events are sure to be memorable for all who participate in them.